Slaughter Lake
A downloadable game for Windows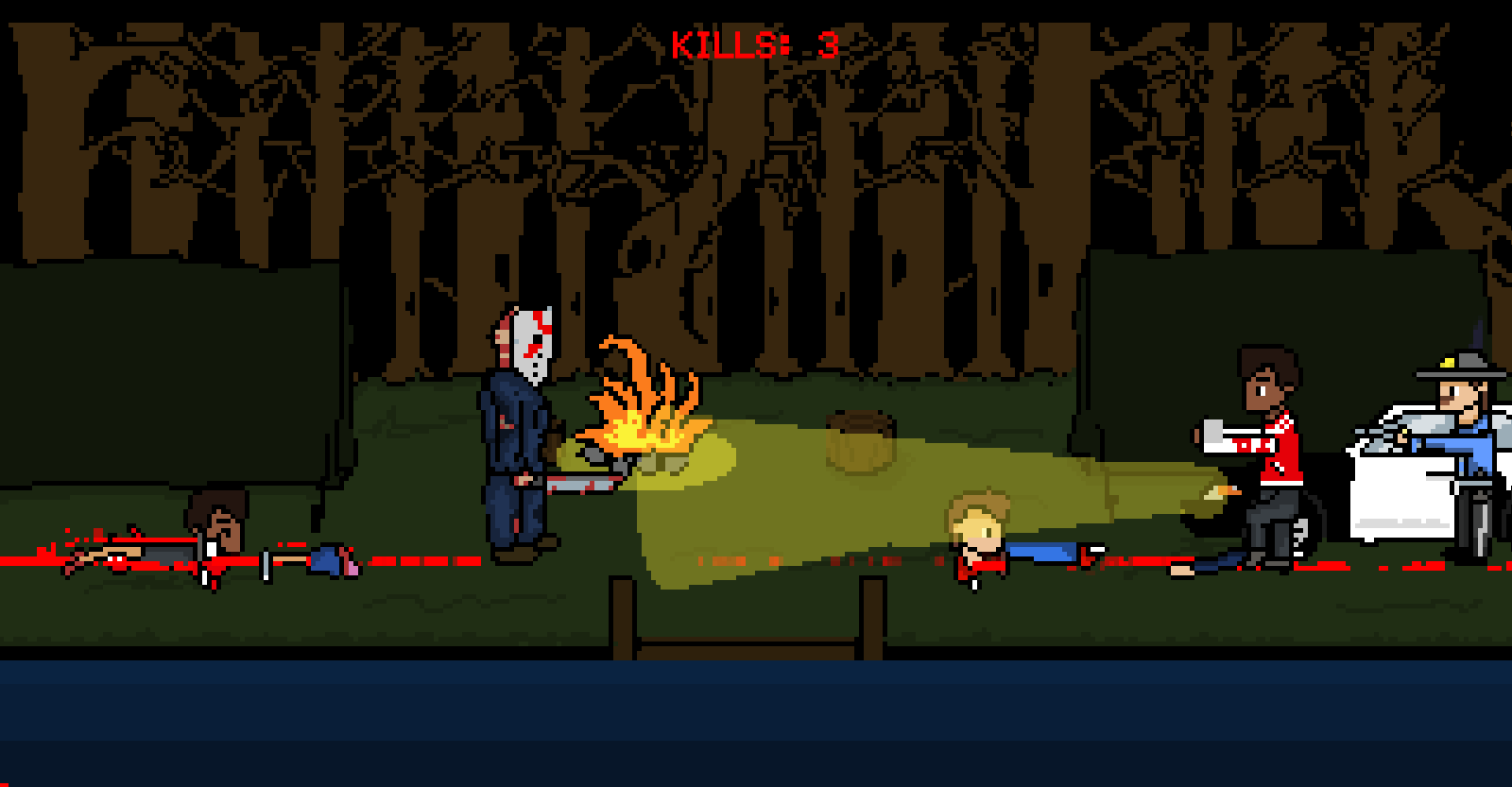 Slaughter lake is a retro slasher game that I developed in 3 days for the GDL Halloween game jam. Sadly I ended up messing up the upload so now its just here on the off chance someone might enjoy it I guess ¯\_(ツ)_/¯.
gain score killing as many enemies as possible while dodging obstacles such as speeding cars.
Controls: WASD or arrow keys to move, space to jump, and K to attack.
Comments
Log in with itch.io to leave a comment.
Eres de Guadalajara México?
Good game !
There is nothing to add or else a background music.
(Sorry for my english)